Andy Mahood is the founder of Taskfeed. Taskfeed provides task and project management for Salesforce and can be found the Salesforce AppExchange.
This week Chatter was named as the top social collaboration tool by G2 Crowd. G2 Crowd offer business software reviews from real users. They compare the best products and services. This makes their review really objective and not to be ignored.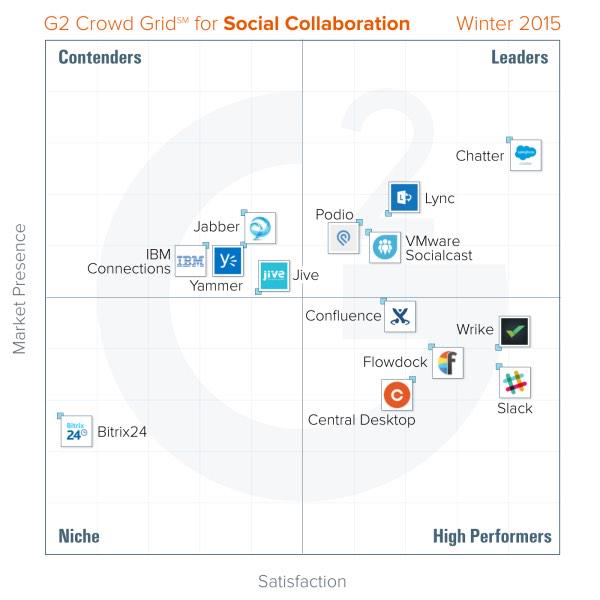 When I looked at the competitors I thought it was a diverse group. Some are pure social collaboration plays like Yammer and Slack while others are task and project management apps such as Wrike.
Venturebeat reported that "G2 Crowd defines social collaboration as a platform — onsite or cloud-based — that allows employees to connect with other workers, manage tasks and create teams, communicate through instant messaging, and enable document collaboration". While Salesforce Chatter reigns king in many of those areas "managing tasks" it does not.
I agree with G2 Crowd users, Salesforce Chatter is the best in it's class that's why I decided to build my company around it. The likes of Wrike and Podio mentioned alongside Chatter provides validation to the idea that Salesforce needs better task and project management capability. Taskfeed does exactly this.
Taskfeed extends Chatter and Salesforce to provide task and project management around your business data. This allows for better task management around opportunities in Salesforce, and for Salesforce to be used effectively for project management.
When I first started this adventure, customers were comparing Taskfeed to spreadsheets and Trello. Now they are talking about migrating from apps like Wrike and Basecamp. More exciting for me, Taskfeed is increasingly winning these comparisons with Salesforce customers.
This traction has much to do with how the product has matured but even more to do with the fact that people don't want to deal with yet another system. Why should you have to integrate with Salesforce? Taskfeed is natvie to the Salesforce platform. This means Taskfeed is all about better task and project management directly within Salesforce.
If you are looking to take a better look at Salesforce Chatter or expand your use of Chatter and Salesforce why not try Taskfeed free. Find out more at TaskfeedApp.com and follow @TaskfeedApp on Twitter.